Conference Location
Santander, Spain
The IFERA 2020 Conference will be organised in partnership with the University of Cantabria.
COVID UPDATE: We are committed to host the conference in Santander (Spain). But we will keep monitoring the global situation and we will carefully consider any integrative format to ensure the safety of our attendees. 
Santander is the capital of the province of Cantabria situated on the north coast of Spain. It is surrounded by an exceptional hinterland in which the sea and the mountains combine to form a unique landscape. Strolling in its streets is getting to know a city that has evolved over the years from being a port city to becoming a point of reference in the world of leisure and culture.
Thanks to its location and its important network of infrastructures, Santander is a city that can be reached by practically any form of transport. There is no better way to get to know a city than strolling through its streets. Thanks to its size Santander is very easy to explore, but if you prefer to use any method of transport the capital of Cantabria offers various options that will allow you to get around easily
Over the years Santander has consolidated itself as an important business centre thanks to its professionalism and its commitment to the quality of its services.
It is no secret that you can eat well in Santander. Its wide variety of quality fresh products, in particular those from the sea, make it an attractive gastronomic destination for all. The city's wide variety of leisure activities allows the visitor to relax after a day of conference activities.
The International Airport of Santander is located at only 5 km from the city center, with flights connecting the city with both national and international destinations. Additionally, the airport of Bilbao (110 km away from Santander, 1 hour by car) does also connect with a wide variety of international destinations. A direct bus is available from Bilbao Central Station to Santander Central Station (https://www.alsa.com/en/web/bus/coach/bilbao-santander), Bilbao Central Station is connected to Bilbao International Airport by a shuttle service called Termibus.
Santander airport:
+34 942 202 100 / + 34 942 211 995
www.aena.es
RENFE trains serve distant destinations to the south of Spain, as Santander is the terminus of a national rail line. RENFE goes to Madrid and Valladolid. Take regional FEVE train to cities east or west of Santander, FEVE trains go to Bilbao and Oviedo.
Santander train station (RENFE):
+34 942 240 202
www.renfe.es
Transport by bus or coach is very popular in Spain since Spanish roads connect practically every city and destination while the rail lines are more limited in terms of destinations and schedules. The lack of high speed trains in Spain has been a problem in the past, now partly solved by the new high speed rail lines which connect Madrid to a number of popular destinations. Buses go from Santander to Barcelona, Bilbao, Burgos, León, Madrid, Oviedo, Palencia and Salamanca.
Santander bus station:
+34 942 211 995
www.santandereabus.com
Brittany Ferries go from Santander to Plymouth (in the UK), ferries leave from the Estación Marítima, next to the gardens of Pereda (Jardines de Pereda).
Brittany Feries:
www.brittany-ferries.co.uk
You can apply for the Spain Schengen Visa as Spain is a EU Member State and a member state of the Schengen Area.
Please note, we cannot issue business letters of invitation as we do not have the requisites to guarantee for a business visa. There is no need for a business visa as there will not be any commercial activity during the conference. The visa you should ask for is a visa for cultural or sport events (or touristic). Even if you have been invited to present, please outline the event is open to public (anybody can purchase a ticket). A standard letter of invitation will be provided automatically to all registered attendants, please contact events@ifera.org if you have not received it. For more information about the Visa Application Process please visit the Spanish Foreign Affairs website.
Hotels with preferential rates
Below you can find all hotels in Santander that will offer preferential rates to IFERA delegates.
For reservations in these hotels, please send an e-mail to: congresos@viajesaltamira.com with the hotel, kind of room and dates you need. Altamira Congresos will answer you by e-mail with availability, booking process, terms and conditions. Do not contact the hotels directly in order to take advantage of the preferential rates.
All prices per night with breakfast and taxes included.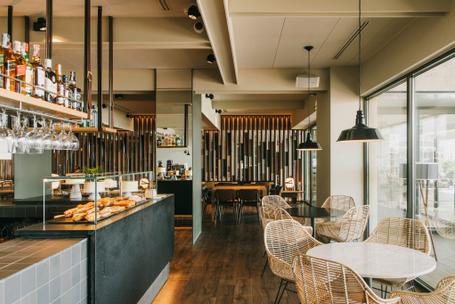 HOTEL CHIQUI
★★★
Double Room, Double use: € 105
Double Room, Single use: € 85
Avenida de Manuel García Lago, 9
39005 Santander, Cantabria
HOTEL SANTEMAR
★★★★
Double Room, Double use: € 110
Double Room, Single use: € 99
Calle Joaquín Costa, 28
39005, Santander, Cantabria
SERCOTEL HOTEL PALACIO DEL MAR
★★★★
Double Room, Double use: € 132
Double Room, Single use: € 121
Calle Alcalde Vega Lamera, 5,
39005 Santander, Cantabria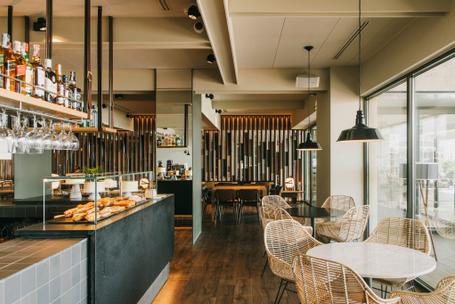 HOTEL SILKEN RIO
★★★★
Double Room, Double use: € 161
Double Room, Single use: € 172
Avda. Reina Victoria 153
39005, Santander, Cantabria
Unafilliated recommended hotels
Please note if you would like to book one of the following hotels you will need to contact them directly.